20 March 2022
REVIEWS OF THE PREMIERE IN OPERA NATIONAL DU RHIN UNDER THE MUSICAL DIRECTION BY ŁUKASZ BOROWICZ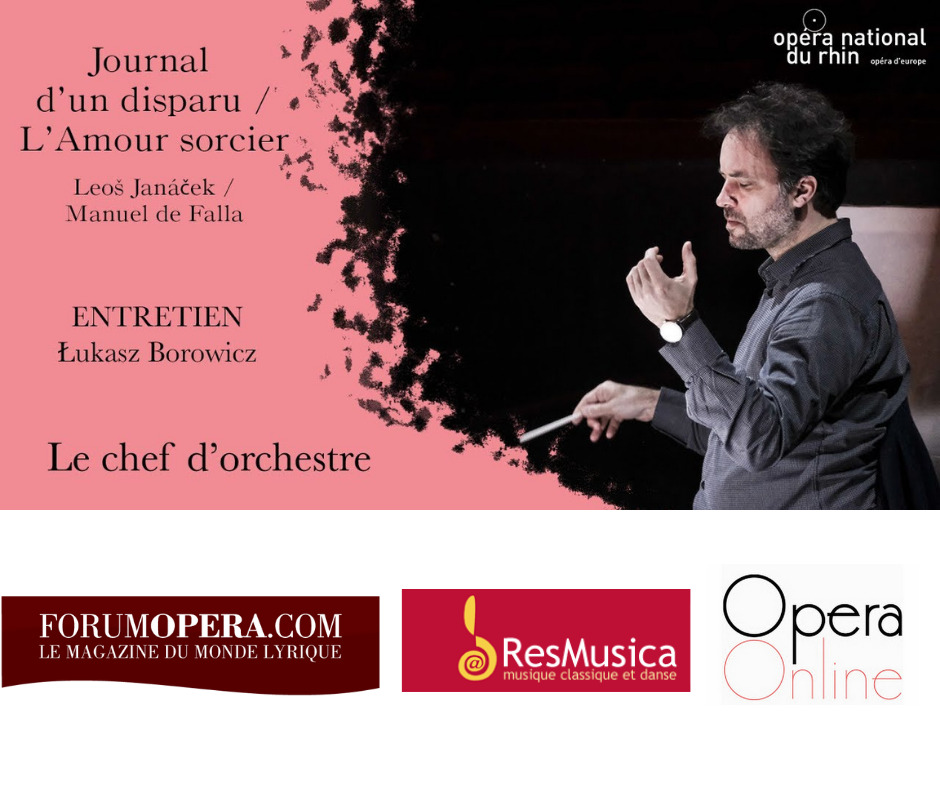 Łukasz Borowicz, Music Director and Chief Conductor of Poznan Philharmonic Orchestra, prepared the latest premiere in the Strasburg opera. The concert presented under his baton met with an enthusiastic audience's and French critics reception. Next performances are scheduled until 3rd of April, also in Mulhouse. We invite you to read the excerpts of the first reviews:
forumopera.com
Yvan Beuvard
Strasbourg, 17th of March 2022

(…) Conductor Łukasz Borowicz demonstrated particular vigilance to the addition of loose improvisation which also infected the musicians from Mulhouse; apparently he exceeds in this type of demanding expression. Besides the ravishing choreography we will surely memorize the amazing orchestration of the second work. The presented original version dates back to 1915 and was written for a small orchestra (the theatre didn't have an orchestra pit). While listening to it you forget all the symphonic version, even the most brilliant ones. The coarse sensuality, strong rhythm, enhanced by masterful zapateado of seven dancers in two tableaux was simply amazing and surely worth preserving. Even the popular Fire Dance picked up an accent of unusual authenticity, the whole fascinating score completely enchanted the audience. (…) An unforgettable, exceptional evening.
ResMusica musique classique et danse
Michel Thomé
Strasburg, 17th of March 2022
(…) The new orchestration of the cycle prepared by Arthur Lavandier let the Symphonic Orchestra of Mulhouse, downsized to a chamber version and conducted by Łukasz Borowicz, flash with a thousand of fireworks and display its instrumental mastery. (…)
Opera Online
Laurent Vilarem
Strasburg, 15th of March 2022
(…) You can immediately notice the excellence of Orchestre symphonique de Mulhouse, particularly the refined leadership of Łukasz Borowicz, devotedly watching over the dramaturgy of the evening. (…)