fp < 30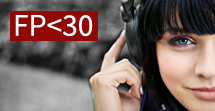 ARE YOU UNDER 30 YEARS OLD? YOU CAN DO MORE!
Join the programme, prepared especially for you:
Music, which moves people…
Bargains and surprises within your reach
Unbelievably low prices!
DON'T WAIT!
Start your adventure with the Poznan Philharmonic now!
Satisfaction guaranteed!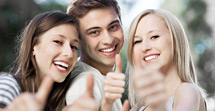 VOLUNTEERING
Are you interested in culture, and especially music?
Do you want to help to organize music events?
Are you responsible, open to new experiences? Can you work independently and collectively as a team?
If your answer to all these questions is YES! Do not hestitate! Become a volunteer for the Poznan Philharmonic!
Since the season 2023/2024, we welcome all young people (between 15 and 30) to join our group of volunteers for the Poznan Philharmonic. We create a unique, open to innovatory activites, team of young people, who will actively support our music events.
BECOME A VOLUNTEER FOR THE POZNAN PHILHARMONIC!
Volunteer's privileges:
free acess to concerts (on the presentation of the PP's volunteer's badge)
invitations to all events e.g.: meetings with artists, press conferences
opportunity to buy concessionary tickets to the Poznan Philharmonic for two accompanying people
presents in the form of the Poznan Philharmonic's publications (CDs, albums etc)
references
Volunteer's tasks:
distribution of advertising materials (e.g. posters, calendars of events)
providing information: showing the way, seat at the University Hall during a concert
informing the audience of possibilities to purchase concert's programme and its sale
giving flowers to artists
participation in special promotion actions (concerning a particular concert)
active promotion of the Philharmonic among young people
* From those interested in the programme, we expect availability on the day of a concert, one hour prior to its beginning until its end.
* The Poznan Philharmonic reserves the right to organize a trial period
* We will be waiting for your applications in the form of submitted filled-in forms till September 27, 2023.
* Organizational meeting will be held at A. Mickiewicz University Auditorium, 1, Wieniawskiego st. (entrance hallway), at 5:30 pm on 6 October 2023.
To learn more, contact:
Magdalena Śmieszała
msmieszala@filharmoniapoznanska.pl

FAQ – FREQUENTLY ASKED QUESTIONS
Not sure how to prepare for a concert in the Philharmonic?
Read our answers for the most frequently asked questions.