15 March 2022
PROFESSOR STEFAN JURGA PASSED AWAY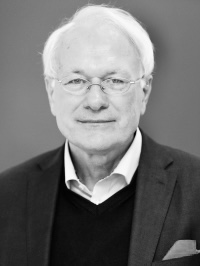 Everything he did, he did with a remarkable passion. As a scholar and an educator, as a rector or a minister, as a singer and a long-standing president of the Academic Choir of Adam Mickiewicz University in Poznan. On Tuesday (15th of March) we got a message that Prof. dr hab. Stefan Jurga died last night.
He was an unusual person in the Poznan scientific community. A physicist valued in numerous prestigious research and academic centers, tutor and mentor for a large group of scholars. For most of his professional life he held a variety responsible functions at "his" university, the culmination being the AMU rector position in the years 1996-2002.
He loved science, but also… music, which had fascinated him since childhood. He used to say that if he hadn't be-come a physicist, he would have done everything to become… a conductor. It was his unfulfilled dream, he added. He was a good friend of Poznan Philharmonic, a regular listener of our concerts, not only those held in Poznan or even in Poland. He was deeply interested in the functioning of our institution. Although he was proud of AMU Con-cert Hall, he was worried that Poznan Philharmonic had no residence on its own.
Your Magnificence, Professor, Dear Stefan, thank you for your kindness, friendship and for being our informal am-basador.
Wojciech Nentwig and Łukasz Borowicz along with the ensembles and staff of Poznan Philharmonic