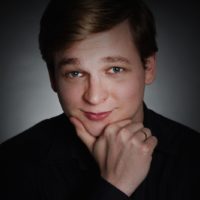 30 June 2019 (Sunday)
3 pm, Germany, Chorin Monastery
THE LINKING RIVER – SOUNDS FROM GERMANY'S NEIGHBOURING COUNTRIES
56th CHORINER MUSIKSOMMER FESTIVAL
Program:
Stanisław Moniuszko
Overture to the Milda Lithuanian mythological cantata
Fryderyk Chopin
Piano Concerto No. 1 in E minor, Op. 11
Bedřich Smetana
Má vlast – My Motherland (Visehrad; Vltava; Šárka)
With the Linking River concerts, Choriner Musiksommer 2019 sets a focus on integrating musicians and works from Poland. Here, the river is meant to be a metaphor for the things that bring us together, not as a border between countries. Besides, the most interesting things have always been created in times and places where borders dissolved and cultures merged, as can be heard in the works of Moniuszko and Chopin. Smetana, too, has dedicated his "Vltava", probably his best-known work, to a river.
---