14 May 2020
A FEW WORDS FROM MIDORI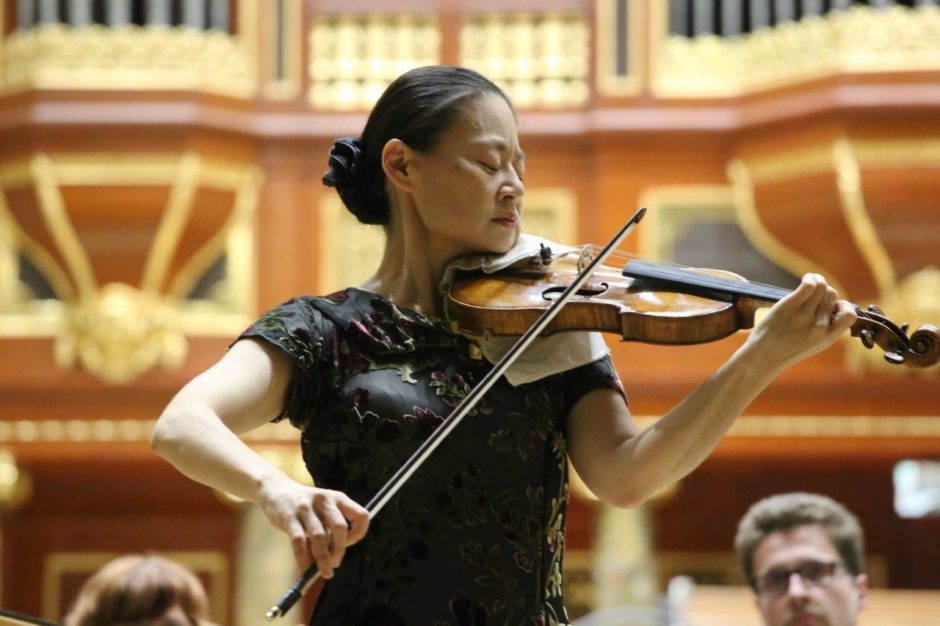 Midori, an excellent violinist, resident artist of Poznan Philharmonic in the artistic season 2019/2020, was to perorm on Friday 15th of May with Poznan Philharmonic Orchestra. Unfortunately, the pandemic disrupted these plans and we will not listen to her playing the Violin Concerto in D Major by Ludwig van Beethoven. The third concert of the resident artist will not take place. We miss her, and she misses us. So today instead of music she will share a few words with us:
Music has survived through many world disasters and catastrophes. Moreover, it has also supported us and helped us gain strength to continue pursuing beautiful elements in our lives. I believe that music will again prove to be a powerful agent to unite all of us together, so that we can rejoice with and console each other.
I am so sorry that we do not have an opportunity this week to meet in Poznan, and I will especially miss collaborating with the Orchestra. Until we are able to be in each other's company, I will keep my fond memories of Poznan and look forward to being able to be in your city again when it becomes possible.