26 December 2020
THE NIGHTINGALES' CAROLS

Carols performed by the Poznan Nightingales fill the program of the next Internet Concert, to which we invite you on the post-Christmas Monday on the 28th of December at 7 p.m.
The Nightingale caroling has become a long tradition. It started in 1945, right after the choir reopened its activity. First in the Poznan church dedicated to All Saints at Grobla Street, then in the AMU Concert Hall. Many people, not only the residents of Poznan, cannot imagine the Christmas season without these concerts.
Whole generations were raised on the carols arranged, among others, by Prof. Stefan Stuligrosz and performed by the Boys' and Men's Choir of the Poznan Philharmonic. In the times of the People's Republic of Poland the albums of the Nightingales (they recorded seven of them back then) were the top-selling recordings of carols. They have maintained their popularity until this day.
The Nightingale carols used to accompany, and still do, celebrating Christmas at Polish homes. We listen to them willingly, though in this special season it also might be worth returning to the old traditions Prof. Stefan Stuligrosz told about in one of the interviews: 'Every evening from Christmas till the feast day of Our Lady of Candlemas our whole family used to sing for a quarter of an hour. On Sunday afternoons we would sing even for an hour. Father played the mandolin, and I – an out of tune Stradivarius bought from the Gypsies…'
PERFORMERS:
Boys' and Men's Choir of the Poznan Philharmonic The Poznan Nightingales
Maciej Bolewski organ
Maciej Wieloch conductor
PROGRAM:
Carols arranged by Stefan Stuligrosz
Wśród nocnej ciszy
Lulajże Jezuniu
Adeste fideles
Carols arranged by Jan Maklakiewicz
W żłobie leży
Gdy śliczna Panna
Gdy się Chrystus rodzi
Carols arranged by Stefan Stuligrosz
Dzisiaj w Betlejem
W dzień Bożego Narodzenia
Jezus malusieńki
Przybieżeli do Betlejem
Tryumfy Króla Niebieskiego
***
Subsidy from the resources of COVID-19 Counteraction Fund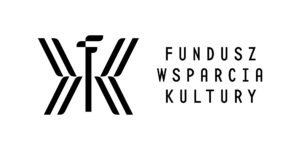 ***
WELCOME TO OUR CHANNEL!