Łukasz BOROWICZ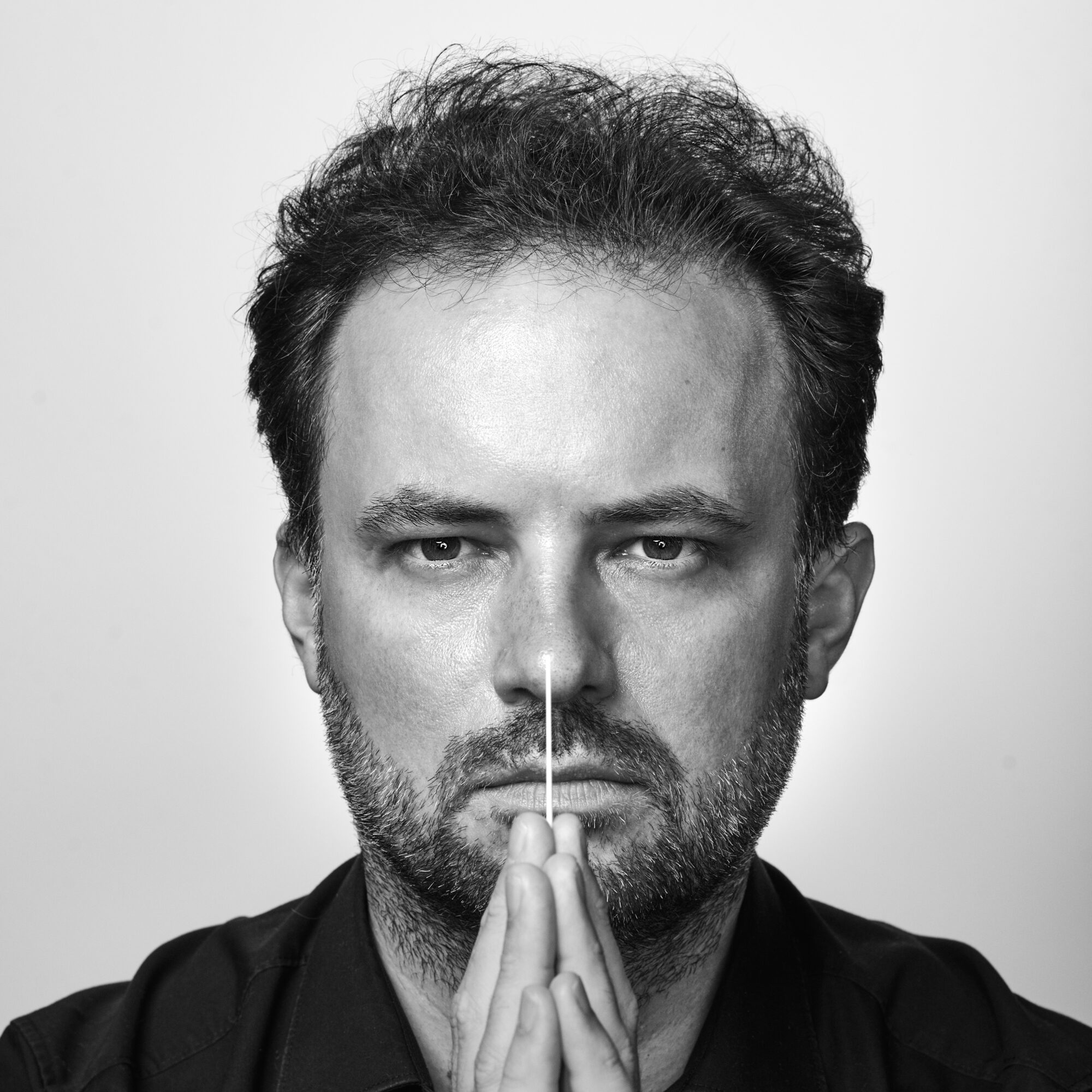 Łukasz BOROWICZ
Music Director and Chief Conductor of the Poznań Philharmonic Orchestra
Chief Conductor of the Poznań Philharmonic Orchestra, and Music Director of the Poznań Philharmonic (since 2021-2022 season), Łukasz Borowicz was born in 1977 in Warsaw. Studied with Bogusław Madey at the Fryderyk Chopin Music Academy in Warsaw where he received doctorate in conducting under Antoni Wit. Between 2007 and 2015, he was Artistic Director of the Polish Radio Orchestra, and First Guest Conductor of the Poznań Philharmonic Orchestra (2006-2021).
In 2008, he was awarded the Passport prize of "Polityka" magazine, in 2011 – the Coryphaeus of Polish Musicprize, in 2013 – the Cyprian Kamil Norwid Prize, and in 2014 – the Tansman 2014 prize for outstanding musical personality.
Following his operatic debut with Wolfgang Amadeus Mozart's Don Giovanni at the National Opera in Warsaw, he has conducted over 180 opera and ballet performances at the venue, incl. premieres of Orfeo ed Euridice by Christoph Willibald Gluck, The Rite of Spring by Igor Stravinsky, Midsummer's Night Dream by Felix Mendelssohn Bartholdy and György Ligeti, Romeo and Juliet by Sergey Prokofiev, and Balety Polskie. Has also conducted premiere performances of Don Giovanni by Wolfgang Amadeus Mozart, Eugène Onegin by Pyotr Tchaikovsky, Stanisław Moniuszko's Halka and Karol Szymanowski's Król Roger at the Cracow Opera, Die Zauberflöte by Wolfgang Amadeus Mozart, Rusalka by Antonin Dvořák, Bluebeard's Castle by Bela Bartók and Dido and Aeneas by Henry Purcell at the Wielki Theatre in Łódź, as well as Karol Szymanowski's King Roger at ABAO Opera in Bilbao, and Don Giovanni by Wolfgang Amadeus Mozart at the Polish Royal Opera. At subsequent editions of Ludwig van Beethoven Easter Festival, he has presented and recorded thirteen forgotten operas. Łukasz Borowicz has also conducted concerts at festivals in Pesaro (recital by Ewa Podleś), and Schleswig-Holstein (Halka by Stanisław Moniuszko with the NDR Orchestra). In October 2018, he conducted the performance of Les Huguenots by Giacomo Meyerbeer at the Opéra Bastille to become the first Polish conductor in the history of the Paris Opera. In December 2019, he conducted the premiere performance of Halka by Stanisław Moniuszko at the Theater and der Wien. Directed by Mariusz Treliński, it featured the tenor Piotr Beczała (Polish premiere of the production was held at the National Opera in Warsaw in February 2020).
Łukasz Borowicz has conducted numerous orchestras, incl. the Israel Philharmonic Orchestra, Royal Philharmonic Orchestra, Konzerthausorchester Berlin, NDR Radiophilharmonie Hannover, MDR Sinfonieorchester Leipzig, SWR Sinfonieorchester Stuttgart, Düsseldorfer Symphoniker, Hamburger Symphoniker, Lucerne Symphony Orchestra, as well as the majority of Polish symphony ensembles.
Between 2015 and 2020, his collaborations incl. the London Philharmonic Orchestra, BBC Scottish Symphony Orchestra, RIAS Kammerchor and Akademie für Alte Musik, Deutche Symphonie-Orchester Berlin, Bamberger Symphoniker, Gürzenich Köln, Deutsche Staatsphilharmonie Rheinland-Pfalz, Württembergische Philharmonie Reutlingen, NWD Philharmonie Herford, Orchestre Symphonique et Lyrique de Nancy, Orchestre National des Pays de Loire, Orchestre National de Lille, National Philharmonic Orchestra of Hungary, Czech Radio Orchestra, Orchestra Classica Santa Cecilia Madrid, Orchestra della Svizzera Italiana, Philharmonie Zuidnederland, Trondheim Symphony Orchestra, Los Angeles Philharmonic New Music Group, Queensland Symphony Orchestra, and Luxembourg Philharmonic Orchestra.
Łukasz Borowicz's discography comprises 110 albums. He has recorded the complete violin concertos by Grażyna Bacewicz for Chandos (with soloist Joanna Kurkowicz). The complete symphonic works by Andrzej Panufnik recorded with the Polish Radio Orchestra and the Konzerthausorchester Berlin for cpo have been recognised with the Special Achievement Award ICMA 2015. His collaboration with Piotr Beczała on the Deutsche Grammophon recording of Heart's Delight (with the Royal Philharmonic Orchestra) has certified Gold in Poland.
With the Poznań Philharmonic Orchestra Łukasz Borowicz has made recordings of works by Karol Kurpiński (for Polskie Radio), Franz Xaver Scharwenka (for Naxos), opera recitals by Samuel Ramey (for Polskie Radio) and Francesco Meli (for Polskie Nagrania), as well as concert performance of Giuseppe Verdi's Giovanna d'Arco (for Polskie Nagrania). In 2015, the CD Stars of World Opera Stages: Ewa Podleś. Live with the Poznań Philharmonic Orchestra (recorded by DUX at a concert in Poznań) was awarded the L'Orphée d'Or by the French Académie du Disque Lyrique. In 2015, he recorded Jacek Sykulski's Oratorium 966.pl with the Poznań Philharmonic Orchestra, and in 2016, the world's first CD of Quo vadis by Feliks Nowowiejski. Published in 2017 by the German record company cpo, in 2018 it won the International Classical Music Award (ICMA). 
Łukasz Borowicz' recent recordings made with the Poznań Philharmonic Orchestra include the opera Djamilehby Georges Bizet, symphonies No. 2 and 3 by Feliks Nowowiejski, the two-CD album "Stanisław Moniuszko, Cantatas Milda/Nijoła, the opera Paria by Stanisław Moniuszko, the album "Concerto symphonique pour piano et orchestre op. 62 /Music from the opera Luisa di Monfort" by Michał Bergson, the album  "Violin Concerto, Op. 70; Double Bass Concerto, Op. 26; III Symphony No. 3, Op. 29" by Stefan Bolesław Poradowski as well as the operas Faniska by Luigi Cherubini and Kashchey the Immortal by Nikolai Rimsky-Korsakov, the album "Piano Concerto in D minor, Op. 60 Slavic; Cello Concerto, Op. 55″ by Feliks Nowowiejski (all for DUX).