05 October 2022
GLORIA ARTIS FOR ŁUKASZ BOROWICZ
Łukasz Borowicz, Music Director and Chief Conductor of Poznań Philharmonic Orchestra has received today (5 October) the silver "Gloria Artis" medal awarded by Piotr Gliński, Minister of Culture and National Heritage, for excellent services rendered to culture.
The ceremony was held as part of the inauguration of new academic year at Krzysztof Penderecki Academy of Music in Krakow, where Łukasz Borowicz holds a professorship.
Besides Łukasz Borowicz, two other conductors, Professors Paweł Przytocki and Włodzimierz Siedlik were also awarded silver "Gloria Artis" medals.
Sincere congratulations to all medal recipients!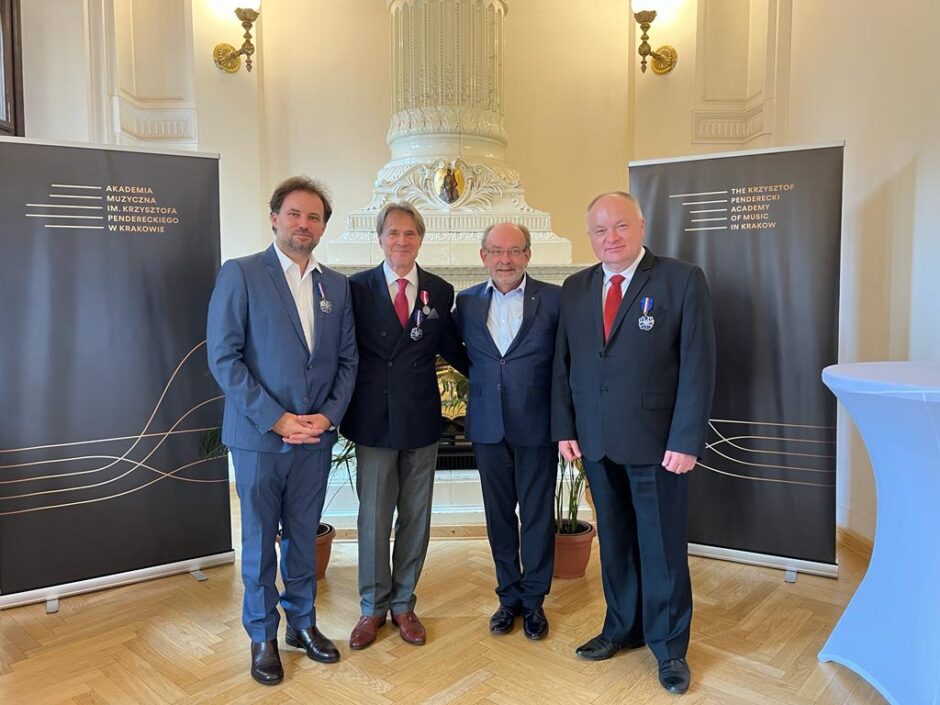 In the picture (from left): Łukasz Borowicz, Prof. Paweł Przytocki, Prof. Rafał Jacek Delekta, Prof. Włodzimierz Siedlik